VH-AUX Piper PA-22-150 Tri-Pacer (c/n 22-5596)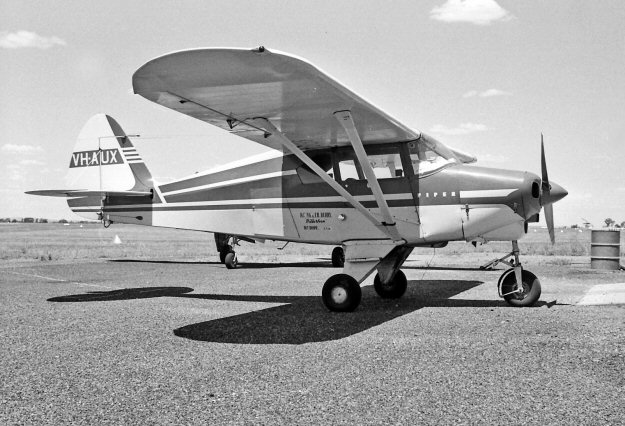 This was a former Royal Newcastle Aero Club machine (registered in April 1958, ex N8105D)
although was never alloted a VH-RN- series rego. When Bob Neate took the above photo in
December 1962 it was owned (according the the legend on the fuselage), jointly by R.C., N.G.
& L.H. Berry of Mt. Hope, NSW. Fifty years on, it is still current and still flying in rural NSW.