VH-AUB (2) CAC CA18 Mustang 21 (c/n 1432)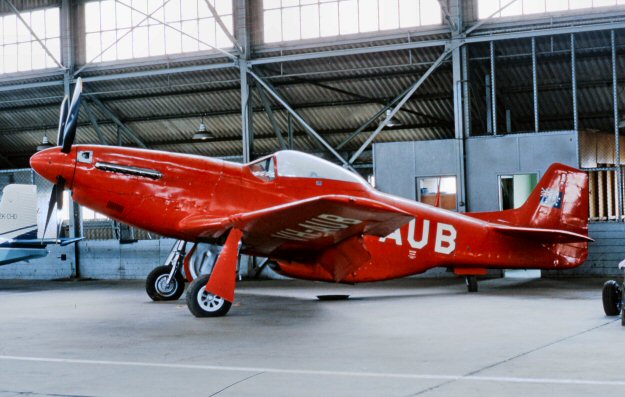 Clearly this was not the first VH-AUB (although, from a date of build standpoint it probably
could have been). The above hangar shot is by Greg Banfield asnd was taken at Bankstown
on 5 February 1965. Richard Maclean saw it earlier in 1959 in the lee of the stand of fir
trees which used to adorn the east side of Moorabbin Airport (nowadays long gone, of
course). The CA18 was the wholly Australian-built version of the North American Mustang.
120 of them were built in 1946-47 at Fisherman's Bend, Victoria. The CA17, of which many
more were constructed, was made from American parts shipped out to Australia. This Mark
21 was owned by Aubrey Oates, hence the -AUB. It is still in flyable condition and, as is the
want these days, all decked out as a 'warbird'. Barry Maclean took the contemporary shot of
it (foot of the page) at Mangalore, Victoria, wearing its authentic RAAF serial.