VH-ATQ (2) Cessna 310B (c/n 35738)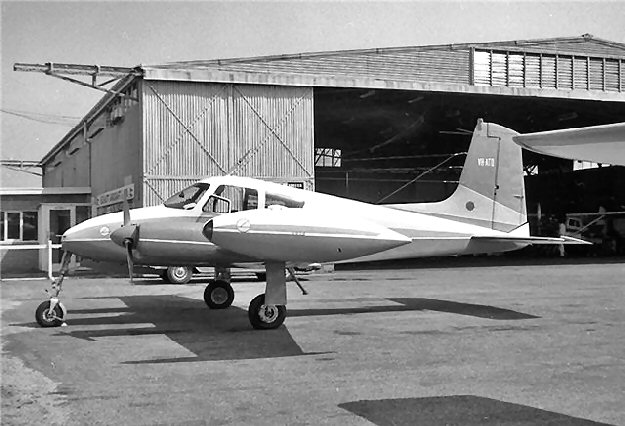 Even on the original Geoff Goodall collection print (above) of this 310 taken at ATQ Cessna
310B at Moorabbin in February 1965 the rego on this 310 is hardly readable. By the time
David Eyre took the photo (below) at Jandakot in 1989 this anomaly had been rectified. Like
many contemporary aircraft registered into the VH-A--* series in the 1960s, this one had had
plenty of prior identities. Built as N6638B it was first imported into Australia in August 1959
as VH-KRA. In 1962 it became VH-EXZ and the following year, VH-ATL. When a new
310J came in claiming that rego, c/n 35738 was relegated to VH-ATQ. It remained that way
until 1996 when it was exported to New Zealand as ZK-JGJ. As such it was written off at
Omaka, when it overran a wet grass runway and crashed through a boundary fence, resulting
in the nosewheel collapsing and damaging the props et al. It was officially cancelled from the
New Zealand register in 2000.

* The first VH-ATQ was a Tiger Moth which became VH-SSB. Unfortunately I do not have
a photo of it as -ATQ.