VH-ATN de Havilland D.H.82A Tiger Moth (c/n DHA100)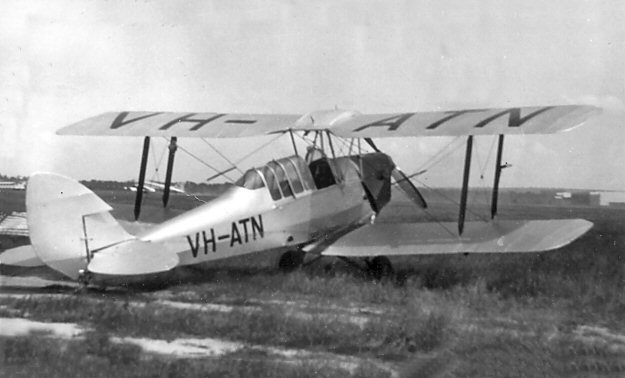 Another Tiger with a canopy. This Tiger is still on the register (based in NSW), although is not,
at the present time, flyable. The provenance of my image, (above) has been lost, but I suspect it
was at Mascot circa 1950. Geoff Goodall's shot (immediately below #2) was taken at Parafield,
Adelaide in 1965, whilst Greg Banfield's color shot (#3) was at Bankstown in February 1966.
. This Tiger was ex-RAAF A17-103 and was the 100th DHA machine built. It didn't always have
a canopy in its civilian life as evidenced by image # 4 from the Graeme Parsons collection. This
was taken at Camden in 1948. The lady in the center is Graeme's mother. The bloke on her right
(leather jacket) is Emlyn "Brud" Rees (not from Wales, I don't suppose, was he?) who later had a
seaplane (VH-AKD) with which he did some fish spotting "up north". Clearly some aerial shenan-
igans were holding their attention. Finally, at the foot of the page (# 5) is an air-to-air shot of -ATN
taken by Geoff Goodall near Benalla, Victoria in February 1975


2.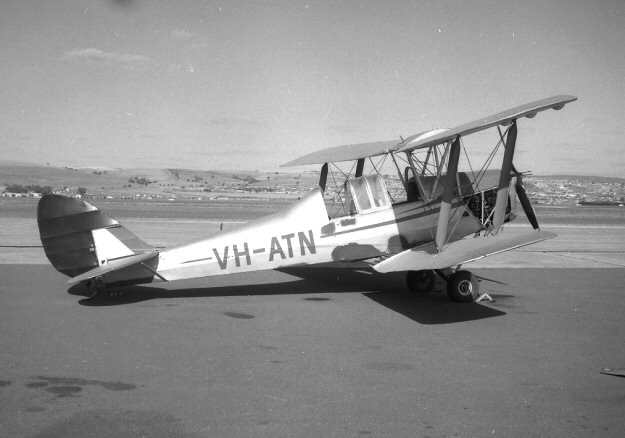 3

.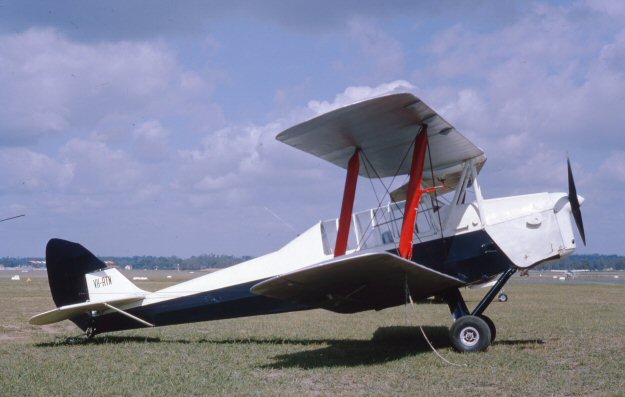 4.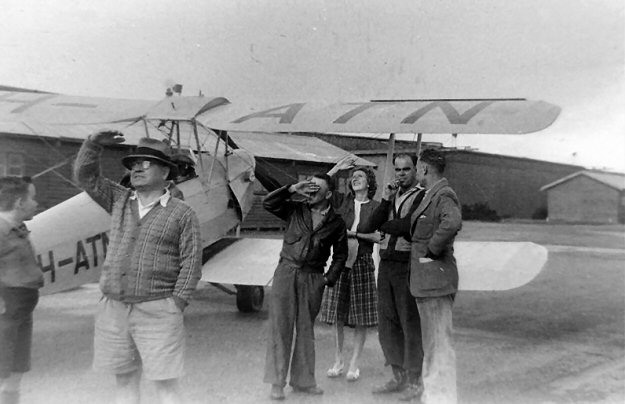 5.