VH-ATB (1) de Havilland D.H.82A Tiger Moth (c/n 82361)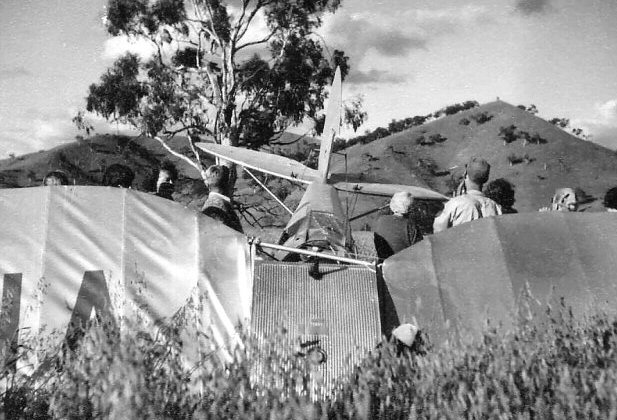 Not really the sort of picture I like to illustrate a given aircraft, but then........ VH-ATB was a
Latrobe Valley Aerio Club machine when it struck a tree during a turn after takeoff from a strip
at Bonnie Doon, Victoria (near Eildon Weir) on 14 November 1956. The above image was
provided by John Willis an ex CFI of the Club, via Geoff Goodall. The accident was described
at the time as "very definitely pilot error". The Tiger, a UK-built machine which served during
WW II as N9260, was written off (although today would doubtless have been salvaged.