VH-ATB (3) Beech 95-C55 Baron (c/n TE-437)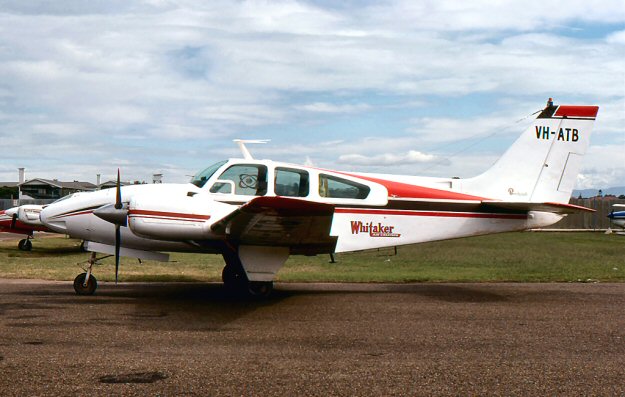 Imported in 1967 as N6221V, VH-ATB was delivered to the Queensland Ambulance Transport
Board in November that year. It replaced a Cessna 310D, also registered VH-ATB (which be-
came VH-BTP) and was based at Cairns In 1972 the Royal Flying Doctor Service moved its
Charters Towers operations to Cairns and the board's air ambulance service was no longer needed.
VH-ATB was later sold to Whitaker Air Charter, of Maryborough, Queensland in whose markings
David Carter photographed it (above) at Eagle Farm on May 5, 1976. It would pass to other
owners before being withdrawn from use in December 1995. The Baron's fuselage is now among
the exhibits at the Queensland Air Museum at Caloundra.