VH-ASZ (1) Avro 652A Anson 1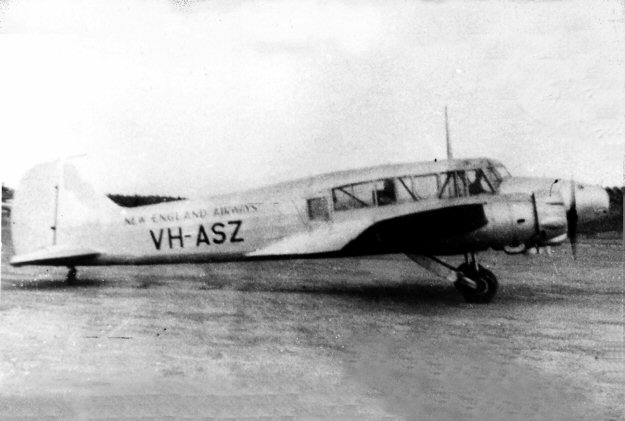 The above was a copy of a photograph done by Geoff Goodall long before we had the digital
techniques available today. It falls into the "better than nothing" category, of which I have
several in this collection. -ASZ was ex LV287 and was one of New England Airways original
machines. It was withdrawn from use in October 1951.