VH-ASZ (2) Auster J/5B Autocar (c/n 2922)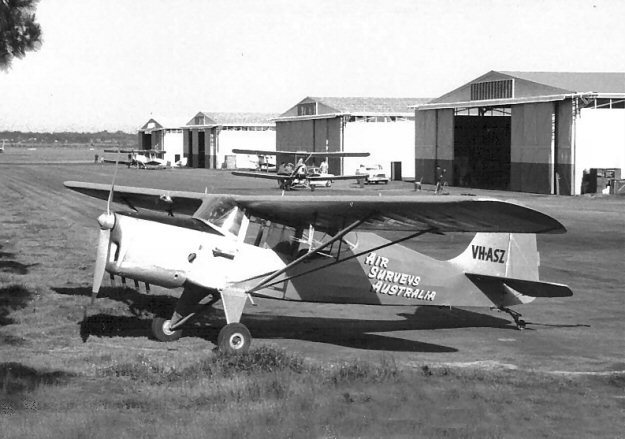 This was Southern Airlines' Autocar VH-GVC, sold to Air Surveys Australia early in 1960. Neil
Follett's shot (above) was taken at Moorabbin shortly after the acquisition. It was current up to
the winter (June) of 2006, when it failed to meet new regulations for Austers and its CofA was
suspended.