VH-ASY (2) Cessna U206 Super Skywagon (c/n U206-0385)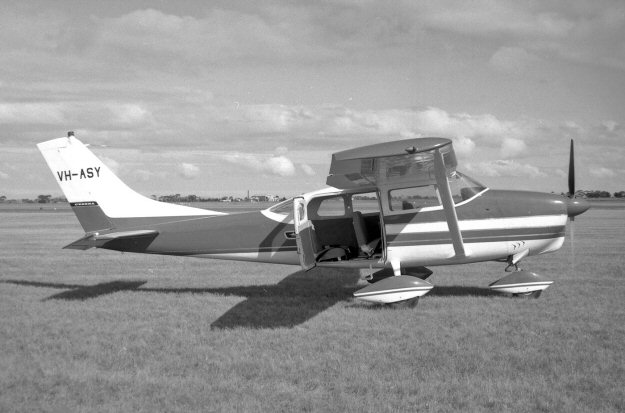 This was the model 206 with the utility category certification. Note 42' starboard side double
cargo door. (The pilot's door was on the port side). This one was visiting a RAAF show at
Laverton, Victoria in September 1965. Photo from the Geoff Goodall collection. First registered
to Rex Aviation on 8 July of that year as VH-PKE it was re-registered some 20 days later as
-ASY when sold to Air Surveys Australia of Moorabbin. In April 1967 when sold to Murchison
Air Charter in Perth it was re-registered out of Air Surveys' series becoming VH-RTS. It is no
longer current.