VH-ASS Noorduyn UC-64A Norseman (c/n 273)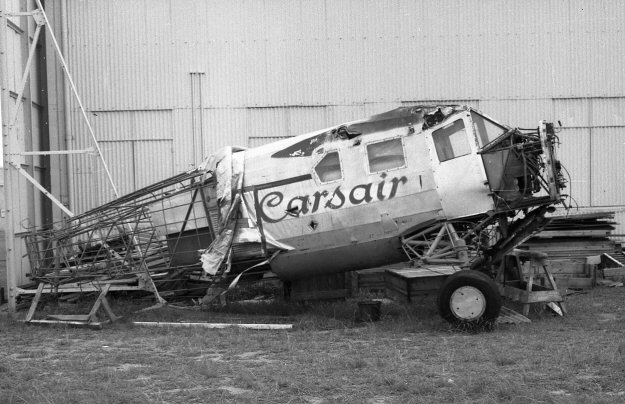 Built as a UC-64A for the USAAF as 43-5282, this Norseman was seconded almost immediately
to the RAAF as A71-11. Upon becoming surplus it was acquired by Gibbes Sepik Airways of
Port Moresby, Papua and first registered in 1950. It 1956 it was sold to Carsair (Bob Carswell),
shortly afterward being badly damaged in a crash landing at Roger Strip, NW of Port Moresby.
It was reputed to have been sold to Mandated Airlines in 1958, but whatever, the remains were
shipped to Bankstown where the above shot by Rod Adam (courtesy of the Geoff Goodall collection)
was taken in January of 1963. It languished alongside the Austerserve hangar for a number of years.
In fact, Brian Baker sent me an almost identical image. The fuselage frame and remains of ASS were
then acquired by Col Pay as spares for his Norseman cropdusters and it was trucked to his new base
in Scone NSW in 1966.