VH-ASK (2) Auster J/1B Aiglet (c/n AUS474FM)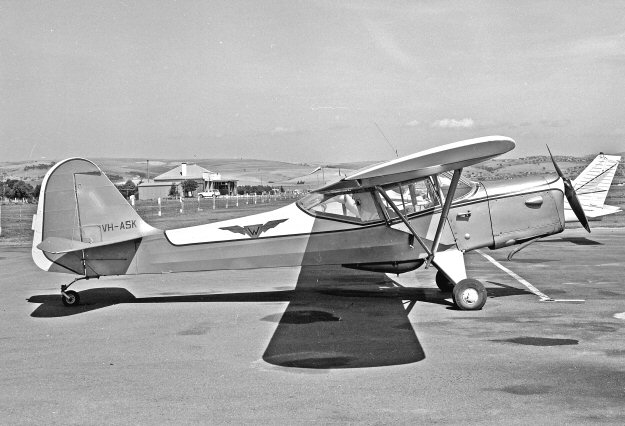 This Aiglet was assembled in August 1957 by Aviation Services of Parafield from bits and pieces
of other aircraft, hence its odd c/n. (The engine came from VH-KAV). The photo above, via The
Collection p0468-0217-062, was taken at Parafield in 1966. On 2 July 1987 the owner/pilot was
doing circuits and bumps from his property at Winterbourne, NSW, some 30 Km NE of Walcha
when, on the third take-off of the day the engine stopped due to fuel starvation at an altitude of 300'.
. (He had refueled the previous day giving him 138 minutes flying time and, at the time of the crash
had flown 137 of them). In attempting to turn back to the strip the nose dropped and the machine
impacted the ground at a steep attitude. The pilot was killed.