VH-ASI Auster J/1 Autocrat (c/n 2150)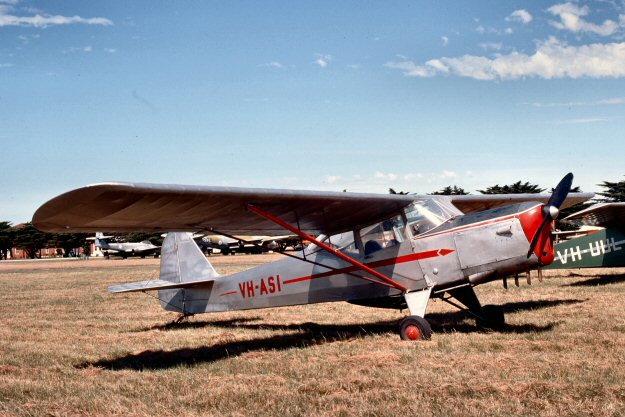 This Autocrat was originally imported in 1951, being ex G-AIBP. Greg Banfield saw it an an air show
at Point Cook, Victoria in December 1975 following a rebuild. Nice to see it in original Autocrat
livery. It seems to have been withdrawn from use not long after that and the black and white photo
below by Norm Weeding showing it with its prop missing, was probably taken around 1977, although
the date and venue have been lost. Anyway, some years later it was resurrected and Phil Vabre
provides a more contemporary shot of it (foot of page) taken at the Avalon Airshow in Feb 2003.