VH-ASD (1) Douglas DC-3S1C3G (c/n 13506)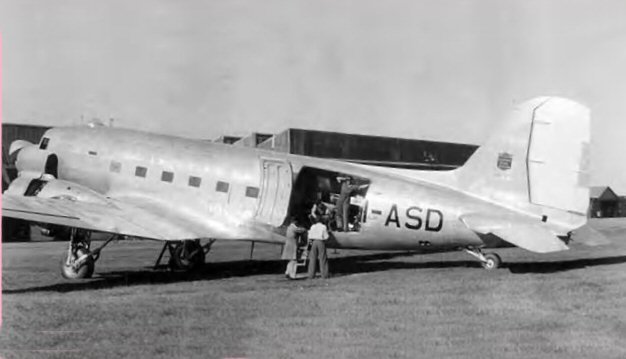 This DC-3 was part of the Department of Civil Aviation fleet before they were registered in
the VH-C series. Built as a C-47A-25-DK for the USAAF as 42-93579, it was re-registered
VH-CAN in 1950. The acronym of its registration letters actually stood for Arthur S. Drakeford,
a former Minister for Civil Aviation. For a more complete story on the reason for this re-registration
and other interesting anecdotes re the Department's aircraft, go to the Airways Museum and Civil
Aviation Historical Society website page at:
http://www.airwaysmuseum.com/DC3%20registrations.htm
This DC-3 is still flying in New Zealand as ZK-AMY.