VH-ASD (4) Piper PA-18A Super Cub (c/m 18-6472)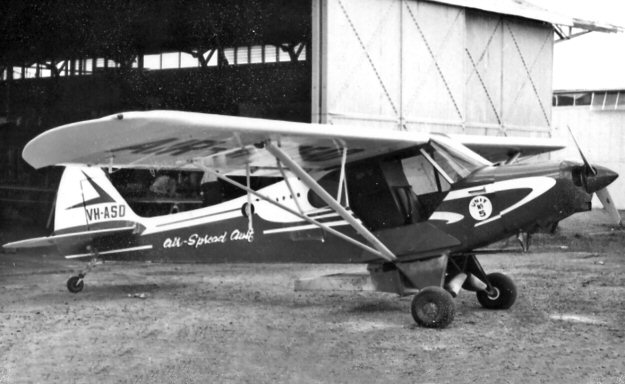 The PA-18A (which Pipers never officially named Super Cub, by the way) was the agricultural
version of the PA-18, and most of them were based on PA-18-150 production which is why
-ASF was listed as a PA-18A-150.. The variant had a hopper in the rear seat position and
either underwing spray bars or an under-fuselage fertilizer spreader like this one. The photo
above was taken by Graham Hayward (seen here via the John Hopton collection) at Moorabbin
in September 1960. Three months later it was to be re-registered VH-MSA.