VH-ASD (2) Auster j/5B Autocar (c/n 2936)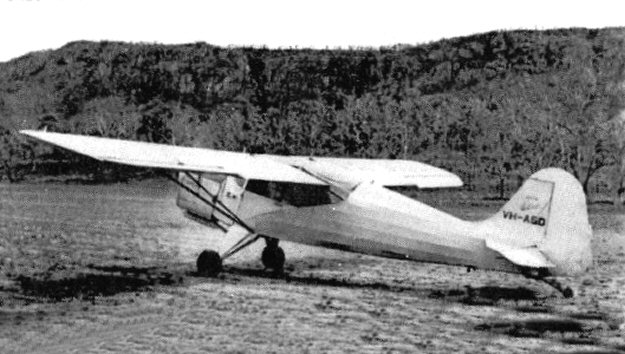 The only image I have been able to glean of -ASD as an Auster is this copy from an old AHSA
newsletter, via Auster specialist Ian W. O'Neill. It had a fairly short life, being imported by
Maurice Oliver in June of 1951 ostensibly for castle mustering in the Northern Territory. Turns
out this was not a particularly successful operation (the cattle kept hiding in gullies), and the aircraft
was sold in 1954 to North Australian Aviation Services of Darwin. It was written off in a crash
on 9 February 1955 near Quamby whilst flying between Normanton and Cloncurry, Queensland.
In 2002, some 45 years on, correspondent James Venables was working on a mineral exploration
program in the area and came upon the remains (below). Apparently the aircraft had been forced
down in a violent storm. The pilot walked some 20 km out of the bush to get help for the injured
passenger..