VH-ARX Auster 5A (c/n 1827)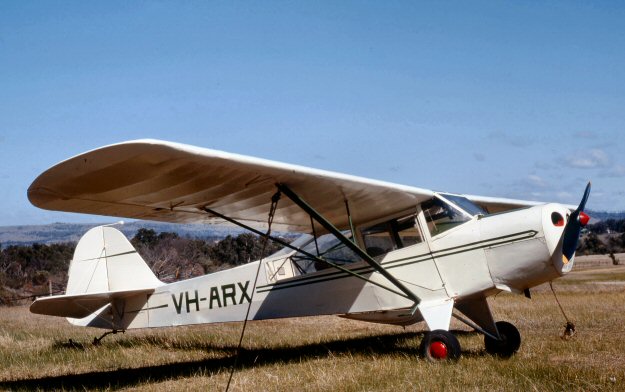 Here's a nice Lycoming powered Auster 5 at Camden, NSW in August 1968. Photo by
Greg Banfield. This aircraft, ex-RAF Taylorcraft Auster AOP 5 TW498 had been civilian-
ized in the UK as G-AMFT in October of 1950. It arrived in Australia in November of that
year and assumed the identity seen above. Surprisingly, it retained its military glasshouse.
This Auster was later converted to a Mark 5D, and is still extant as such, registered to an
owner in Victoria. In March 2017 Phil Vabre saw it (below) at the Antiquer's National
Fly-in at Echuca, where it appears to have acquired a Gipsy Major. Auster guru Ian O'Neill
indicates that replacing the Lycoming 0-290 with a 130 hp GM results in an Auster 5D.
incorporating the other features of an Auster 5, including the flat screen readily apparent in
Phil's photograph.