VH-ARL Avro 652A Anson 1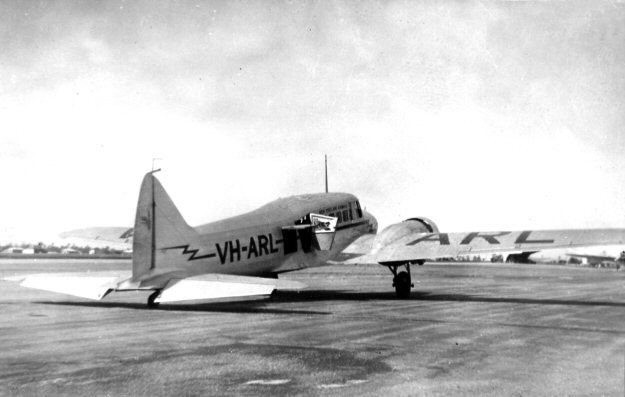 This Anson was named

"Spirit of Coffs Harbour"

when working for New England Airways
out of Brisbane-Eagle Farm in 1947. The two rare images on this page are from the Geoff
Goodall collection. This was an unusual Anson because it was ex NK950 of Royal Navy Fleet
Air Arm, and was sold off in Australia after WW2 from the Royal Navy build-up in Australia in
preparation for the final advance on Japan. Note the stylised pointed nose with luggage locker
on the photograph below. This design was incorporated by some civil conversion workshops
in Sydney at the time. . Finally, a the foot of the page is a photo (actually an enlargement show-
that it is, in fact, -ARL) plus the original image illustrating the Anson doing some fancy flying at
Casino, NSW. Probably at an air show. Alan J. Sheppard who provides the photo points out
that the old Casino Raxecourse/Showground on the Casino-Grafton Road can be seen in the
upper right hand corner.