VH-ARB (3) Colonial C2 Skimmer IV (c/n 133)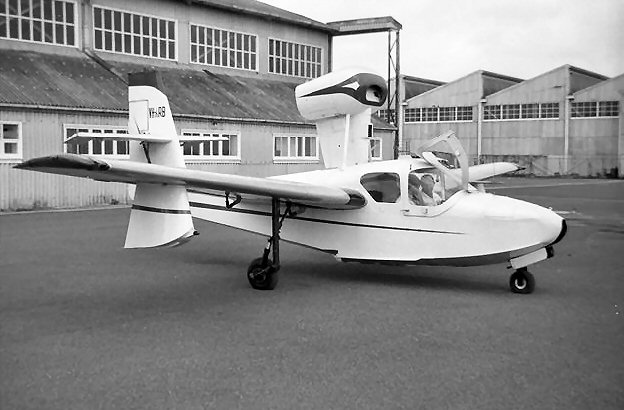 This forerunner of the Lake LA-4 Buccaneer was first registered in October of 1959. It was
probably one of the last to have the 'Colonial' appellation, since Lake Aircraft took over prod-
uction in that same year. The above shot, from the Geoff Goodall collection was taken at Bank-
stown in September 1965, whilst the color shor below, by Greg Banfield was at the same locale
a year later in August 1966. The Skimmer was owned by Victa Ltd of Sydney who had their
Airtourer range in full production at that time. It is still current and registered to a private owner
in Sydney.