VH-APW (2) Callair A9A (c/n 1097)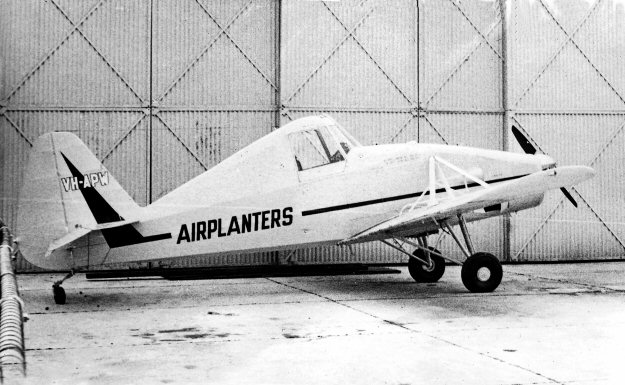 Registered in October 1964 to Queensland Airplanters Pty Ltd at Childers, Qld. On 22 February
1965, whilst dusting sugar cane in the early morning it struck a power line and was destroyed by the
resultant fire. Sadly, pilot Sidney H. Jones was killed. The photo above, from the Geoff Goodall
collection, shows it at Bankstown just after it had been assembled by Aerial Agriculture.