VH-APS (3) Cessna 210L Centurion (c/n 21059739)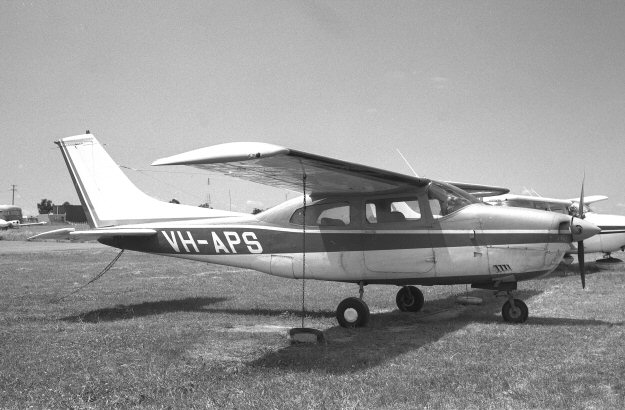 This Centurion was formerly N22382. In the late 1960s, early 1970s the US appeared to have
run out of large blocks of four digit, single lettered registrations, and reverted to re-issuing late
1930s numbers. This 210L was one such. The above photo was taken by Greg Banfield at
Tamworth, NSW in November 1985. Three years later the aircraft took part in the GE Bi-
centennial Around Australia Air Race. It was cancelled from the register as withdrawn from
use in March 1996.