VH-APC de Havilland D.H.82A Tiger Moth (c/n DHA174)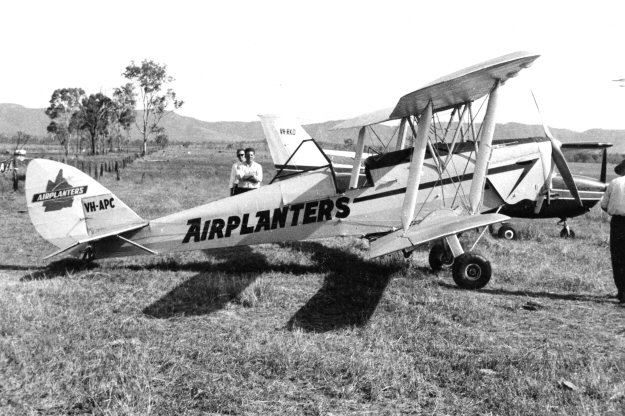 The second -APC was this Tiger seen here at Boldercombe, Queensalnd in September 1963
at an agricultural field day. It was a sprayer with Queensland Airplanters Pty Ltd based at
Bundaberg. Photo by David Johnson, via Geoff Goodall. It was the former RAAF A17-173,
civilianized in 1948 as VH-BJF, and then re-registered in 1955 to VH-KYB. It became -APC
two years later in 1957, by which time the original holder of that rego (a Wackett Trainer) had
been retired. The Tiger, in turn, was withdrawn from use in September of 1964, being replaced
by a Callair A9A.