VH-APC CAC CA6 Wackett Trainer (c/n 408)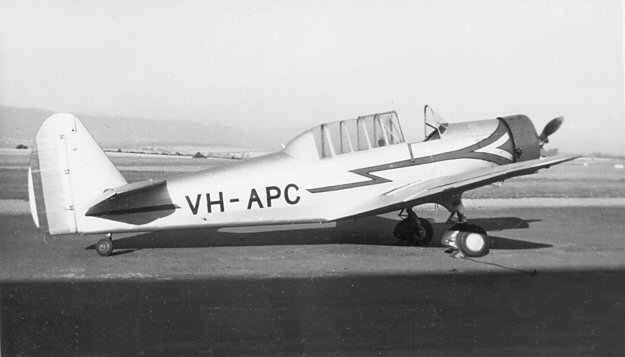 Here's one of the Tasmanian Aero Club's Wacketts at Launceston Airport (Western Junction).
Tasmania in 1952. I have flown this aircraft several times, although it wasn't nearly as good as
its stable-mate, VH-BLV, which had a cruising speed of at least 10 knots higher. Strange, that
two seemingly indentical aircraft can exhibit such different flying characteristics. VH-APC came
on to the civil register in May of 1946 (ex A3-174) It was withdrawn from use in 1954 when the
Austers arrived.