VH-AOT D.H.84A Dragon (c/n 2050)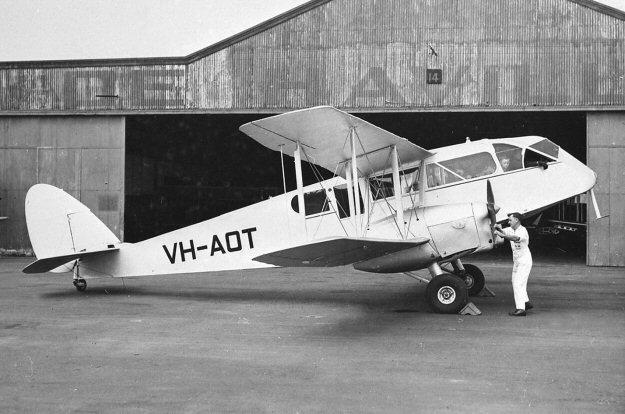 Nice shot from the Howard K. Morris collection (via Geoff Goodall) of a Dragon at Mascot in
March 1946. This was previously RAAF A34-61, purchased ex RAAF disposals by Howard
Morris, a veteran pilot and engineer, whose company Morris Air Service carried out the civil
conversion at Mascot. It was sold to New Guinea to the Sepik River Trading Co in February
1948, and later went to Qantas and several other operators in New Guinea. On 2 August 1955
it crashed in a mountain gorge near Wapenamunda killing the owner/pilot Bill Passlow. His
Seventh Day Adventist missionary passengers were injured but later gave the following statement:

"Bill Passlow definitely sacrificed his life so that we, his passengers, could live. He could see
the crash coming and planned his actions to the last degree. He flew the plane on the port
side of the gorge, thus giving security to the passengers strapped on the starboard side.
He tried everything he knew. He at last said "Gentlemen, hang on tightly. We are not
going to make it."

The shot below of -AOT is from the album of Dr, Alan. J. Wood, a flying doctor out of
Cloncurry in the 1940s. This might indicate that this Dragon was also used as an air ambulance
at some time in its career. Clearly the landscape is NW Queensland, rather than New Guinea.