VH-AOL de Havilland D.H.84 Dragon (c/n 2084)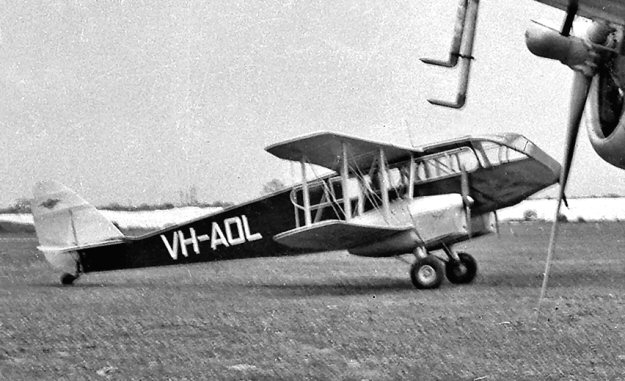 This Dragon had been purchased from RAAF disposals in December 1945 (ex A34-95) by the
Newcastle Aero Club and registered VH-AOL in July 1947. It is seen above at Mascot, circa
1948 in a shot by Allan Yee (via The Collection p1234-1864). The image below was taken at an
air pageant at Newcastle's Broadmeadow airfield in 1962 by a Mr. Poore, who took several
photos on that day. -AOL remained with the Newcastle club for touring and twin-engined
training until it was destroyed by fire after crashing on take off at Orange, NSW on 10 May
1953, although the 5 on board escaped injury. The pilot was Jim Hazelton who later went on
to form Hazair at Orange and became a well-known aviation salesman and entrepreneur.