VH-AOH Douglas DC-3CS1C3G (c/n 12790)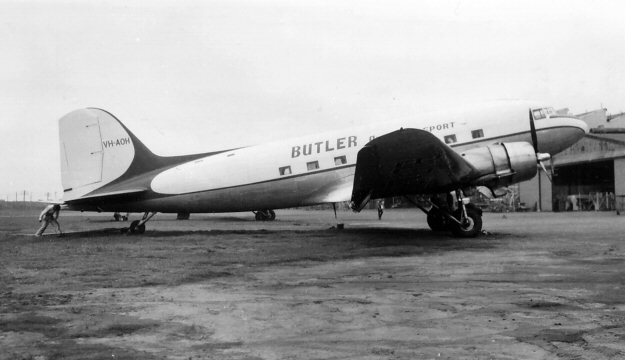 The second aircraft to bear the rego VH-AOH was this ex C-47-20-DK built in 1942 as USAAF
42-92934. It was delivered on 7 July 1947 to Butler to replace the one which was lost. It is seen
above at Mascot in 1954. Greg Banfield saw it a decade later at Eagle Farm (below) on 9 February,
1964 when it was working for Queensland Airlines. VH-AOH (2) was sold in Taiwan in 1967 to a
company named Winner Airways (CIA???) and became B-308. It was written off at Tuy Hoa Air-
port, Viet-Nam in 1970 during the conflict there.