VH-AOA (3) Cessna 182H Skylane (c/n 56382)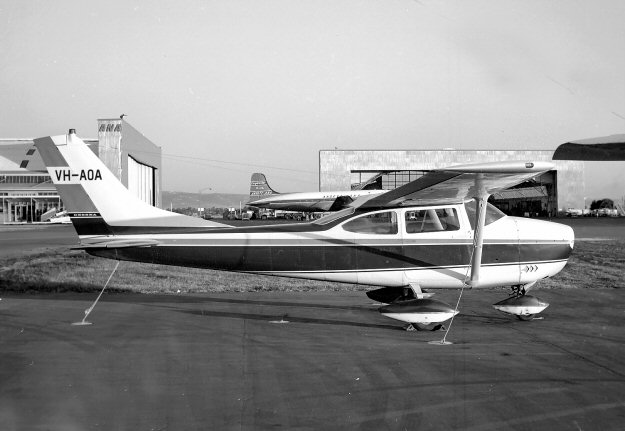 Here's Cessna 182H VH-AOA (sans spinner and prop?) at Adelaide Airport in March 1967.
This had been re-registered in October 1965 from VH-PKU for Air Oasis Pty Ltd. of Adelaide,
an associate company of SA Air Taxis and SAATAS. It was based at Alice Springs in 1966-67.
The Ansett-ANA DC-4 in the background in Geoff Goodall's shot is VH-INL. The photo below,
from the Phil Vabre collection, shows it at Alice Springs, this time replete with SAATAS titling (and
prop and spinner). -AOA is still current and now used as a skydiver platform in Queensland.