VH-ANL Douglas DC-3CS1C3G 'Warratana' (c/n 20571)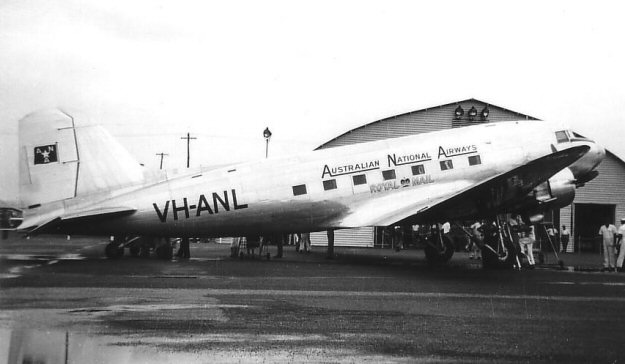 Photographs of VH-ANL are relatively rare, and this photograph was taken by Gus Grulke and
comes to me courtesy of JohnWilson. This shot was taken in the late 1940s at the (then) 'new'
Brisbane Airport at Eagle Farm. VH-ANL was built as a C-47A-90-DL and given the USAAF
serial 42-16105. It was civilianized in 1946 for ANA. However, it was sold in 1954 to French
Indo-China becoming F-OAPD. It was assigned a French Air Force (Armee de l'Air) call sign
F-KHAB but this was not taken up. It went to the Cambodian Air Force in 1957 as 43-16105.
Was last reported in Cambodia in 1975.