VH-ANJ Douglas DC-3G202A "Kadana" (c/n 9105)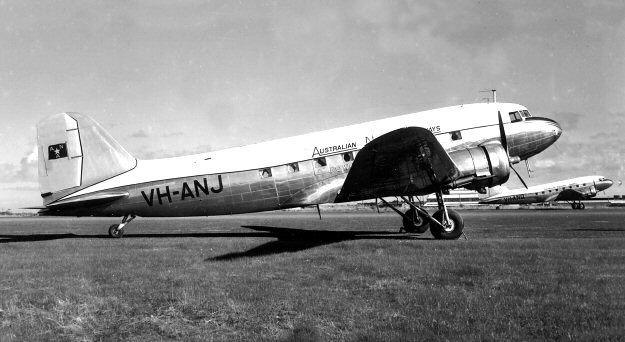 My shot above at Essendon in 1954 (VH-ANQ in background). -ANY was built as a
C-47-DL and given USAAF serial number 42-32879. It was seconded to the US Navy
in Brisbane during the war and civilianized in 1946for ANA. . It passed to Ansett-ANA
in 1957 and did stints with Victorian Air Coach Services (a 1960s lower cost commuter
service) and also with Airlines of NSW. Greg Banfield took a shot of it in those latter
markings at Mascot in November of 1963 (below). It was damaged beyond repair in
a landing at Warrnambool, Victoria in 1966, taken to Essendon Airport, and reduced
to scap in 1969.