VH-AND (2) Sikorsky S-62A (c/n 62-003)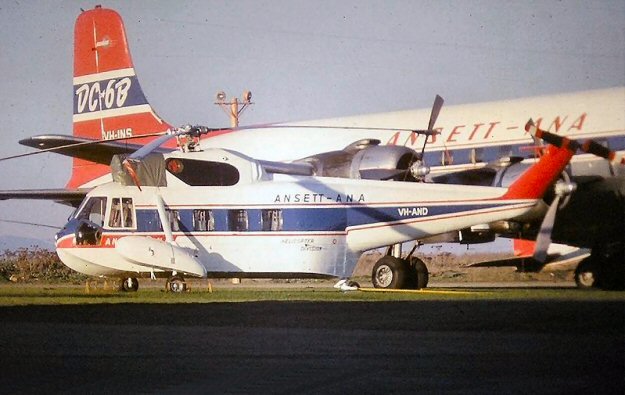 Interesting shot by Peter Hough of this big Ansett-ANA chopper in the lee of DC-6B VH-INS at
Essendon in July 1967, two days after its delivery. . Originally ordered by Petroleum Helicopters
of New Orleans as N882 in July 1960, it was sold to Los Angeles Airways almost immediately (in
October of that year). One wonders why. Too big to land on the oil rigs? Anyway, it was acquired
by Ansett-ANA in July 1967 only to be written off in a crash in the Bass Strait on 24 August of that
same year.