VH-AMX (2) Piper PA-22-160 Tri-Pacer (c/n 22-7440)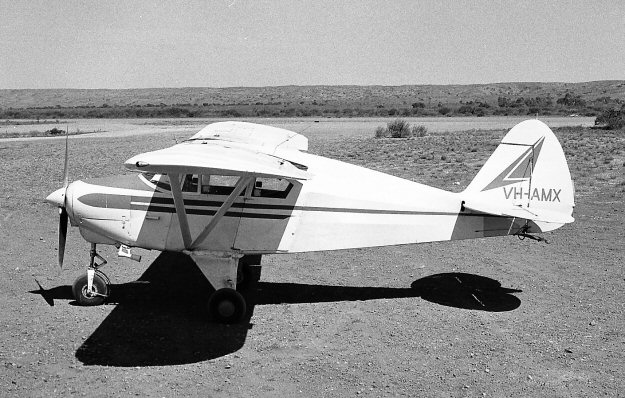 Here's the second VH-AMX at Exmouth, WA in August 1976. It was owned at the time by
Exmouth Soaring Club. Both images are by Geoff Goodall, and the lower one shows it hard at
work in October 1974 towing a Blanik sailplane. PA-22s were not commonly used as glider
tugs in Australia (or anywhere else, for that matter). VH-AMX spent all its time in Western
Australia, being originally registered VH-DAT in Sept 1960 with Doggett Aviation of Perth.
It was traded to Piper agents Millard O'Sullivan Aviation in August 1962 and given one of their
'trade plate' regos VH-MEF. When onward sold it became VH-TEO and finally VH-AMX with
Aerial Missions of Perth. It was destroyed by fire near Northam, WA on 1 May 1985.