VH-AMO (2) Cessna 170B (c/n 26425)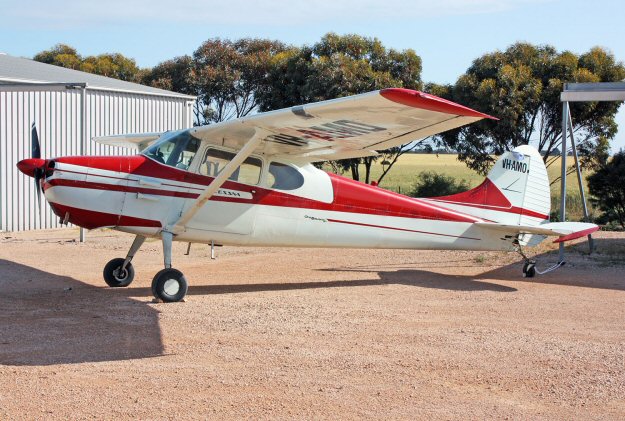 This Cessna 170, like many of its breed, was first owned by a missionary organization in
Papua New Guinea. In the case of VH-AMO it was the Lutheran Mission in Madang who
first registered it at the end of 1954. It then spent most, if not all of its time in South Australia.
Robert Zweck's nice image above was at Kadina, SA in September 1961. Geoff Goodall
saw it (immediately below) at Parafield in March 1963. By then it had had its factory livery
modified to a rather nasty looking cream-yellow and red scheme. Owned at the time by
H. Treloar of Adelaide Goodall took another shot of it (bottom of page), this time with a totally
non-standard, blue and white trim. It is still on the current register (2014) and still domiciled
in South Australia.