VH-AMM (5) Beech 96-C55 Baron (c/n TE-74)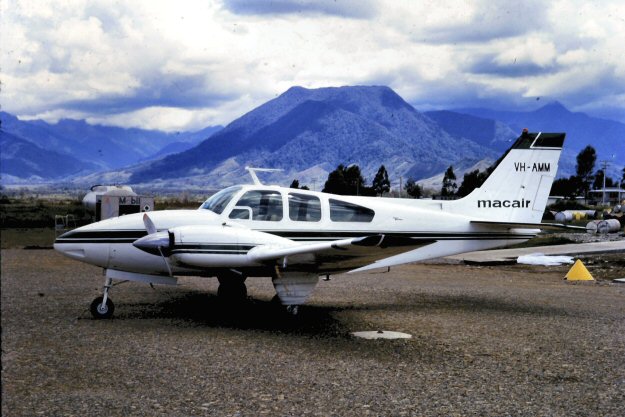 There have been at least six iterations of the rego VH-AMM. This Baron was the fifth one. First
registered in April 1966, it was built in Wichita as N9472S. Ben Dannecker's evocative shot above
was taken in Papua New Guinea in the early 1970s. In 1974, like many of its contemporaries, it was
re-registered in PNG becoming P2-AMM.