VH-AML de Havilland D.H.84 Dragon (c/n 2081)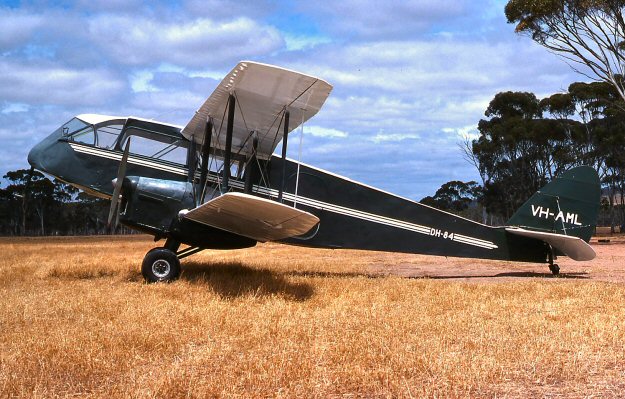 This was the third VH-AML (following a DC-3 and a Tiger Moth). It was the former VH-BDS.
The two shots of it (above, and immediately below) are by Geoff Goodall. The nice color slide
shows the aircraft at Beverley, WA in November 1980. The image below actually predates
it (Busselton, WA, May 1968) but the upper shot, showing the rego must receive pride of place.
Finally, Barry Maclean caught it much later on at an air show at Pt. Cook in the 1990s (bottom
of the entry). By this time, of course it was all dolled up as a "warbird". The temptation to display
aircraft which spent time in the RAAF (sometimes no matter how brief) in real or imagined military
insignia appears impossible to resist these days. VH-AML incidentally, is one of the few Dragons
still flying.