VH-AMG Beech 65-B80 Queen Air (c/n LD-424)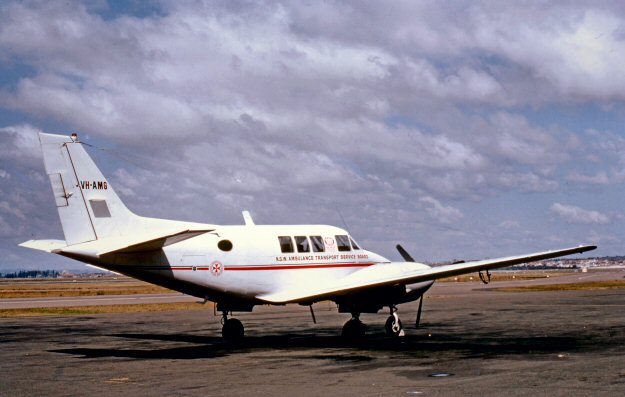 This Queen Air, first registered in Australia in October 1969 to the NSW Ambulance Transport
Corporation was ex N3426A. It went to East-West Airlines in 1970 for their NSW Department
of Health contract as an air ambulance and remained there until 1990 It was then registered to
the Health Administration Corporation, in whose titling it is seen in this series of shots by Greg
Banfield. The color shots were both at Mascot, whilst the B&W was at Bankstown in August
1990. Variations of titling and cheat lines are shown. VH-AMG was withdrawn from service at
Sydney in 1991 and sold to Wilmor Aircraft Accessories of Bankstown, evidently a dealer, since
it was soon registered to Southern Airlines and Charter Pty Ltd of Bankstown (September 1991).
After a couple more Australian owners it was sold in the Philippines in 1994. Unfortunately, on
its delivery ferry flight it lost power and crashed on an island near Palau. It was, I believe, sub-
sequently repaired, but whether it still lumbers on or not, I do not know.