VH-AMB (3) Beech 65-B80 Queen Air (c/n LD-320)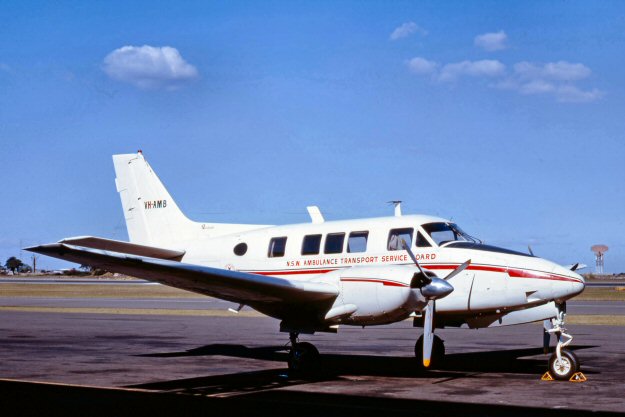 Two color shots by Greg Banfield of an aerial ambulance first registered in November 1966.
The Queen Air was operated by the New South Wales Ambulance Service until November
1985 when it was withdrawn from service. By then its wing spar life had come to an end.
It is now displayed at the Powerhouse Museum in Sydney. Above is is seen at Mascot in
May 1968, and below, at the same venue some sixteen years later in September 1984 now
with additional red and black trim and de-icer boots.