VH-AAT Miles M3A Falcon Major (c/n 193)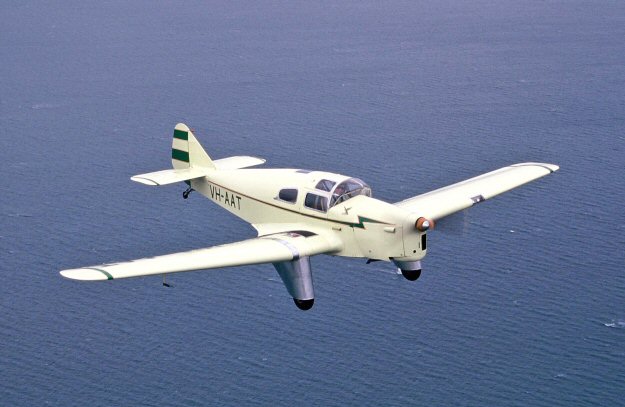 This super photo was taken by Kevin Limon (see here via Geoff Goodall) off Point Cook in 1974.
Phil Vabre's color shot (below) was taken at Avalon Airshow in Feb, 1995. The gentleman stand-
ing over the starboard wing is Mr. Macarthur Job, the pilot who flew it in. VH-AAT was imported
in 1937, and was previously G-ADHG. It was impressed into the RAAF during WW II as A37-3
(one of six Miles Hawk/Falcon/ Merlins to "do time"). I am indebted to Barbara Butler for the image
# 3 below taken at Archerfield in 1938 when the Falcon Major was on the strength of the Royal
Queensland Aero Club. Photo # 4 shows the Falcon pre-war and is from the from the John Oxley
Library, State Library of Queensland collection. Finally at the foot of the page (photo # 5) from the
Roger McDonald collection shows VH-AAT in an uncompromising attitude at Lismore, NSW on
29 March 1938, whilst still with the RQAC. Fortunately it was not badly damaged.


2.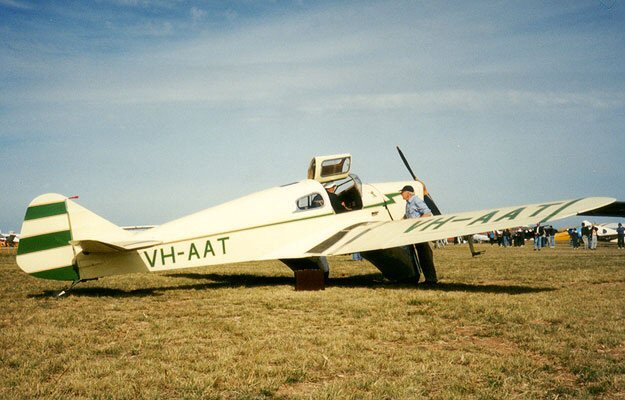 3.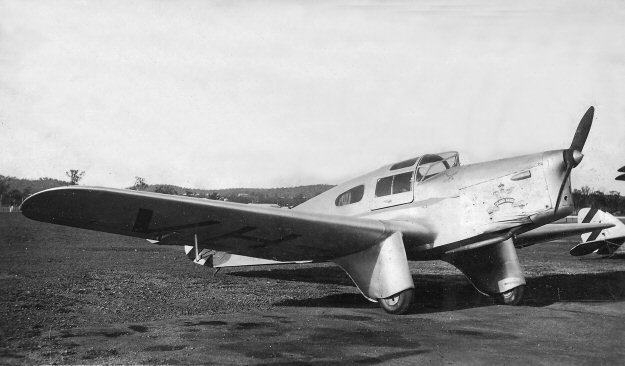 4.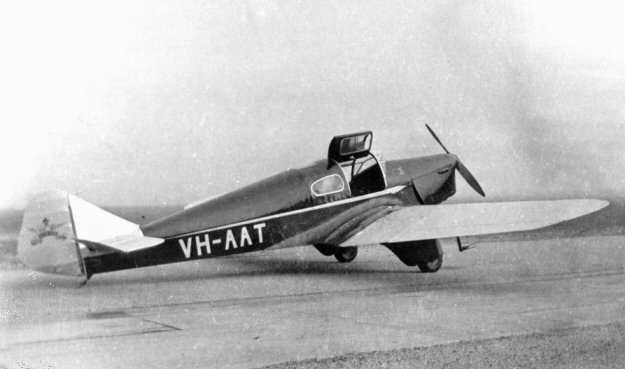 5.