VH-ALW de Havilland D.H.82A Tiger Moth (c/n 804)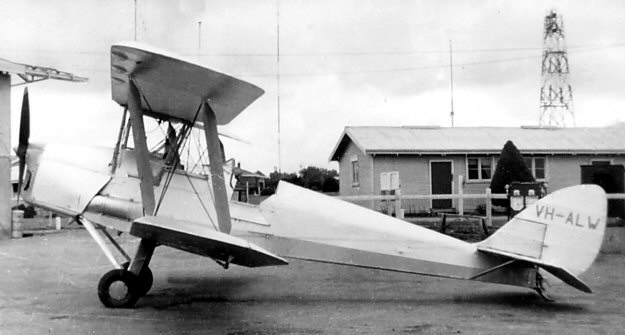 I have several photographs of -ALW all taken in the Melbourne area in the mid 1950s. None
of them are especially noteworthy........probably because the aircraft wasn't particularly phot-
genic, wearing, as it did, plain silver dope overall with a light blue registration. This aircraft was
originally built for South Africa as DX747 but was diverted to the RAAF whereupon it became
A17-654. It was written off following a crash at Wollum Station, NSW in 1956. Around about
that time many Tigers were converted to crop dusters and I suspect that was the fate of this aircraft.