VH-AKV Miles M65 Gemini 1A (c/n 6497)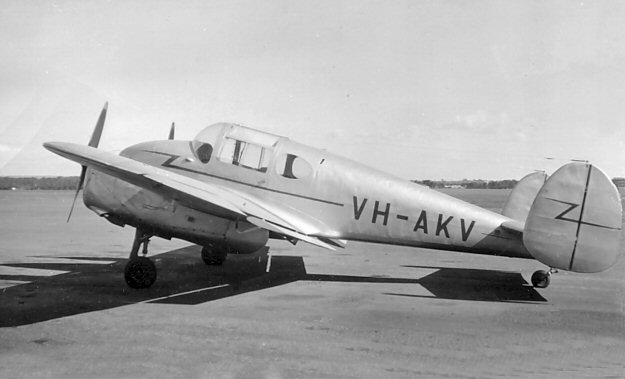 The shots above and immediately below are from my own collection. The one above depicts the
Gemini as it arrived from the U.K. in 1950. In the mid-1950s it became de rigueur to paint the
rego on the fin, or, as it the case of this Gemini, sometimes across the fin and rudder. In fact, the
lower photo was taken shortly after this repaint job and the old fuselage markings are still visible!
This aircraft was withdrawn from use in 1963 (wooden, glued aircraft did not fare well in the harsh
Australian climate) following an edict by DCA prohibiting the flying of such wood-bonded aircraft.
Seen at the foot of the page are two images by Rod Adam (via Geoff Goodall) of -AKV in its last
livery. In the upper shot it is reposing in the grass next to an unconverted Anson of Marshall Air-
ways. The last shot shows it, sans props and spinners, awaiting to be towed away to the tip.