VH-ALZ (2) Cessna 170 (c/n 18595)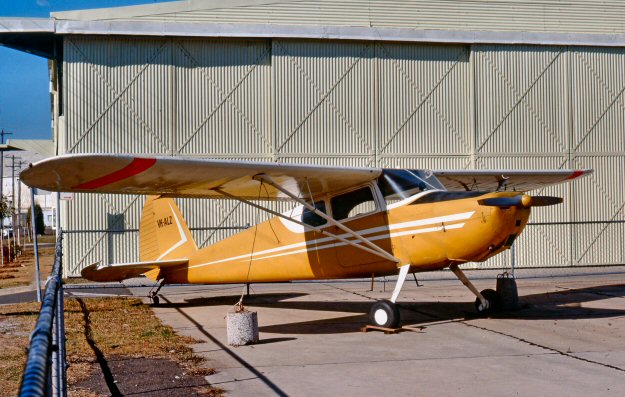 This original 170 had bummed around the Far East before being registered in Australia in 1964.
Built with the US assigned registration of N4239V (which it probably never bore), it shipped out
to Hong Kong as VR-HEI. From there it went to Singapore as VR-SCZ. It was to have been
registered in Malaya as VR-RCJ but by that time the country had achieved independence (as
Malaysia - heaven forbid that a newly independent country should retain

anything

from its past
heritage) and thus it became 9M-ALZ. In coming to Australia it merely traded the 9M- for VH-.
It is still current. I use a Phil Vabre shot of it to illustrate the fabric wing Cessna 170 under my US
"Classic" selection. For this page, I selected Greg Banfield's shot (above) at Bankstown in August
1968, and Barry Maclean's color image (below) at Avalon, Vic in 1990s.