VH-ALU de Havilland D.H.82A Tiger Moth (c/n DHA1035)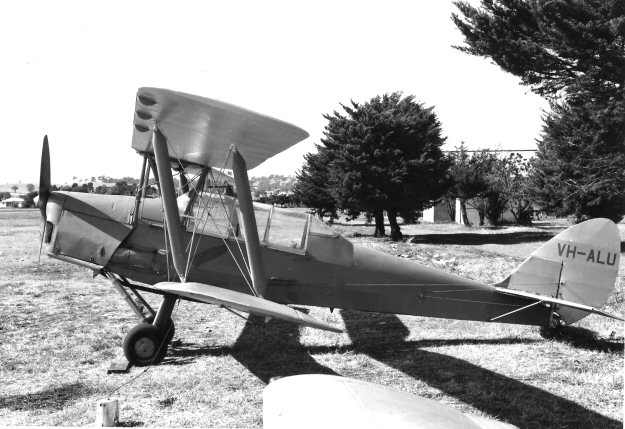 VH-ALU was civilianized in June 1951. Just when the canopy was fitted, I'm not sure. It
probably didn't have it when it was A17-600 in the RAAF. The above shot was taken by
Dick Hourigan (via the Geoff Goodall collection) at Cootamundra, NSW in April 1962. The
shot immediately below from the Aaron Betts collection was taken much earlier at Cambridge
Airport, Hobart in the 1950s. -ALU later went to West Australia and Geoff Goodall took
photo # 3 at remote Exmouth, WA in September 1976. No doubt the dazzling display of
red soil was due to the abundance of iron oxide in the area? VH-ALU was sold in Papua
New Guinea in 1977 as P2-CTM. David Carter saw it as such at Port Moresby in March
1983 (foot of page). The Tiger was repatriated back to Australia in April 1990 to become
VH-EFZ. It is still current at Cobden, Victoria.