VH-ALS Auster IIIF (c/n 293)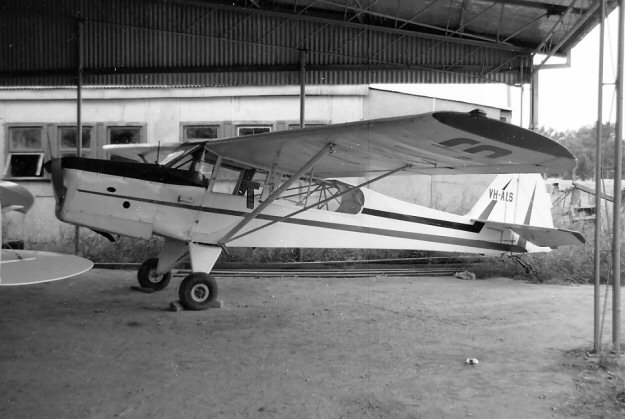 This 1943 Auster was built for the RAF as MZ168. In 1946 it was seconded to the RAAF as
A11-55, but not civilianized until 1959 as VH-ALS. Geoff Goodall caught it at the entrance to
an Albury, NSW hangar in January of 1964. It is still current and registered to an owner in
Kempsey, NSW. Greg Banfield's photo of it (below), was taken at Camden, NSW in May
1970 when it was operated by the RAAF Richmond Gliding Club, whilst at the foot of the page
is a November 1983 shot from the Civil Aviation Historical Society of South Australia taken at
St. Arnaud, and exhibited by then, naturally, as a 'war-bird'. (I have enlarged the miniscule
rego following).