VH-ALR Percival P.44 Proctor 5 (c/n AE106)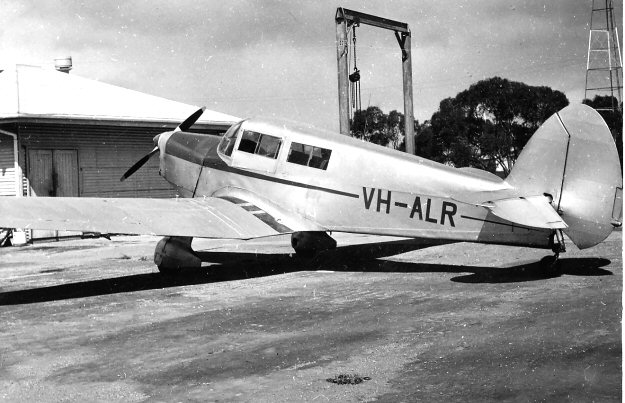 This Proctor was flown out from England in 1952 as G-AIEV. Geoffrey Luck of Mittagong adds
some historic information:- The Proctor was flown out by (Captain) Jesse Luxton, then Chief Pilot
of Somerset Airways, which operated out of the old Qantas hangar at Longreach. The company
had been founded by Gordon Lee of Muttaburra, who also owned Somerset Garages in that town.
They operated Austers and wanted something bigger and faster . In the event the Proctor was
deemed unsuitable for the conditions found in Western Queensland and VH-ALR was sold off after
a couple of years. Jeff Atkinson's shot above shows it at Moorabbin in September 1956 when it
was owned by Sunraysia Air Taxi Service of Mildura. My photo immediately below was taken
as the aircraft arrived at Archerfield, Brisbane, from England in March 1952 as G-AIEV. Like all
wood bonded aircraft in Australia, it was withdrawn from use in 1962.