VH-ALP (1) Miles M/65 Gemini 1A (c/n 6473)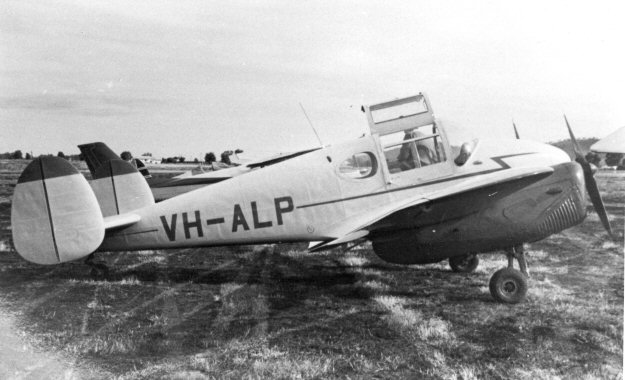 This Gemini was built in 1947 as G-AKEH and went to Singapore in 1951 becoming VR-SDC.
Two years later it was registered in Australia (possibly the same owner?). Bob Neate's photo
above (via Geoff Goodall's collection) was taken at Cootamundra, NSW in March of 1962
Somewhat earlier, circa 1955, is the shot below taken at 'Jimbour Station' out of Dalby, Qld by

Jeanne Townsend who worked at Jimbour House mansion on the large property ( via the Peter
Reardon collection) VH-ALP was withdrawn from use in 1963 following the mandate by DCA
to not re-issue Certificates of Airworthiness to wood-bonded aircraft without extensive (and
expensive) modifications.