VH-ALO Auster J/1B Aiglet (c/n 2164)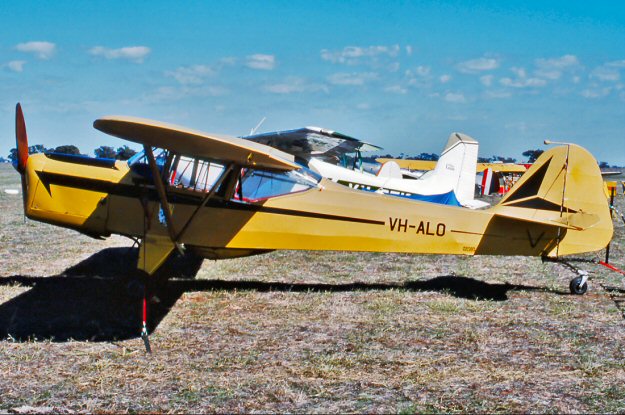 This aircraft was built (in 1947) as a "straight" J/1 Autocrat and registered G-AIGO. Upon
emigrating to Australia in 1951 it was converted to full antipodal J/1B Aiglet standard. After
periods of inactivity over the last 55 years it has now been thoroughly restored and is seen
The above shot was taken by Daniel Tanner at Kyabram, Victoria in March 1989. Barry
Maclean's photo below was at Point Cooiik. .