VH-ALK (3) Cessna 182K Skyl;ane (c.n 18258175)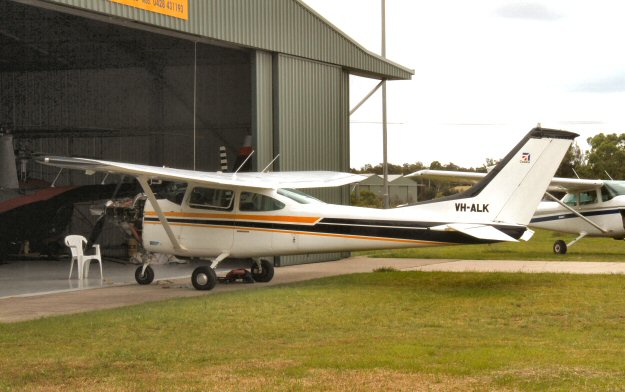 This Skylane, seen at Cessnock in March 2013, was with Aviation Traders, and hence was probably
being overhauled for resale. Photo by Ian Mcdonell. It first came on the register in August 1967 as
VH-DQP and was withdrawn from use for some reason the very next month. Accident or what?
Anyway, when restored to the register in February 1970 it became VH-ALK the third. (The second
-ALK was a Cessna 175C which became VH-AEK).