VH-ALE (2) Cessna 172A (c/n 47496)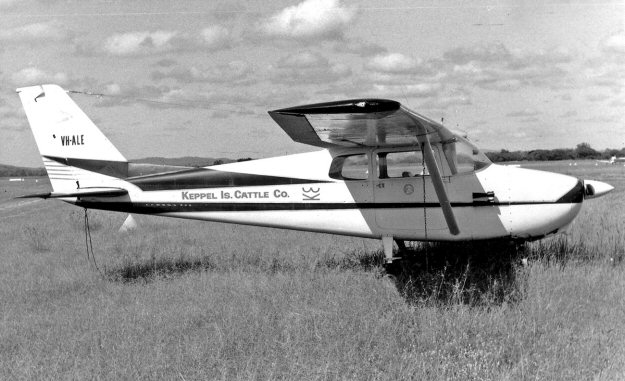 Obviously not the first -ALE (that was a Tiger Moth), this second allocation was registered on
19 July 1960 (ex N7896T) to the Walgett Aero Club in NSW. It had several owners and is
seen above in this photo by Peter Kelly at Rockhampton in January 1971 when owned by the
Keppel Island Cattle Company which was based on an island off the coast near Rockhampton.
It was later registered to Consolidated Press Holdings Ltd, owned by the Packer family, who
operated it as a cattle musterer on their huge Newcastle Waters cattle station on the Barkly
Tablelands in the Northern Territory. It was cancelled from the register in December 1996.