VH-ALA Piper PA-25 Pawnee 235B (c/n 25-3795)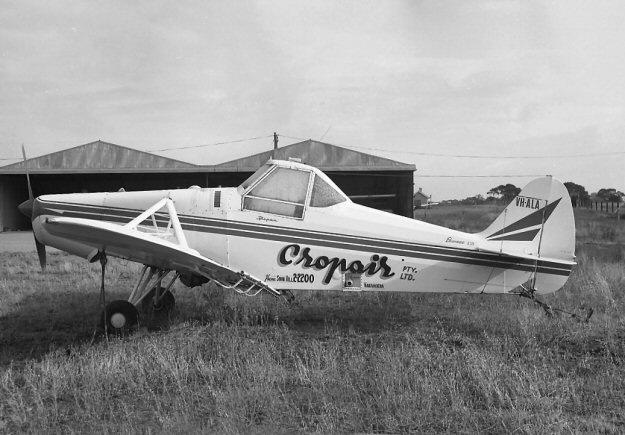 Another 1966 Pawnee which is still active. It currently flies out of Lismore, NSW. However,
when Geoff Goodall saw it at Swan Hill in December of 1966 (above) it was virtually brand new.
In those days it was working for Cropair Pty Ltd, based in either Swan Hill or Narrandera NSW
So far as I can ascertain, these Pipers were not allocated a US registration, but came straight in
with their VH- regos already assigned. Danny Tanner saw -ALA at Griffith, NSW in 1988, (below)
still with Cropair.