VH-AKH (5) Beech H35 Bonanza (c/n D-5051)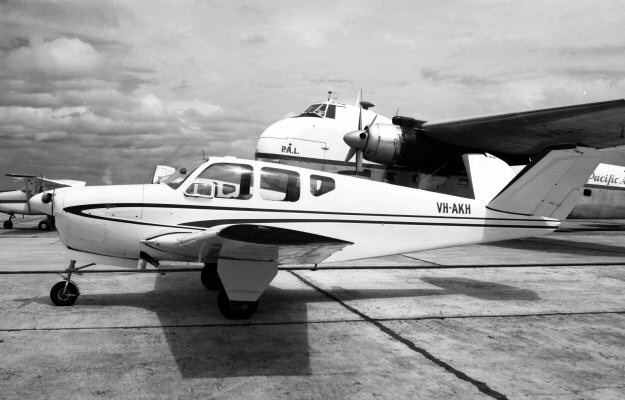 This, the fifth iteration of the registration VH-AKH, was still flying well into the new millennium. It
was stricken from the register in April 2006 as being "destroyed". The Model H35 Bonanza was
first registered in May of 1963 and Greg Banfield took the above shot at Archerfield in January 1964.
The fourth VH-AKH was also a Bonanza (a Model C35) which became VH-AKI just before the
above one was registered. It, too, has demised.