VH-AKF CAC CA6 Wackett Trainer (c/n 406)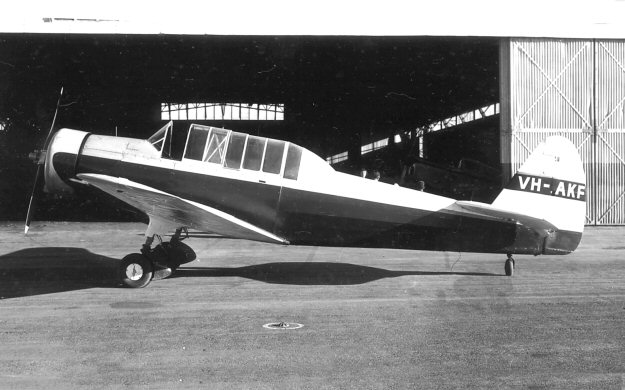 Another Wackett. This one at Moorabbin, circa 1957. This aircraft was ex-RAAF A3-172.
Barrie Colledge has provided the nice color shot of it below taken at around the same time, and
advises that it ended its days at Bankstown after proposed conversion to a YA-1 Cropmaster.
This plan was evidentally abandoned around 1964 since Barrie states that at his last sighting of it,
it was still a conventional CA-6. As a follow-up to that, Geoff Goodall has kindly provided me
with a shot of it (bottom of page) taken at Bankstown in January of 1964 with the Cropmaster
cockpit mockup. It never flew as such and was ignomiously dumped in the long grass alongside
some of Sid Marshall's Ansons.