VH-AKB (1) Avro 652A Anson 1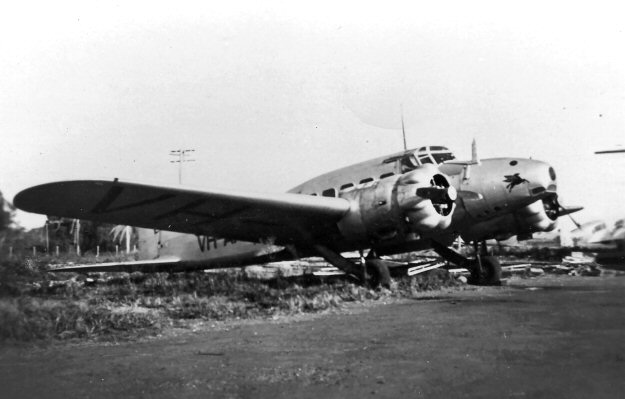 This was the former W1604 civilianized in 1947 for the Standard Vacuum Oil Co, and based at
Milne Bay, New Guinea (now PNG). Vacuum had purchased the salvage rights to all wartime
equipment at Milne Bay which included vehicles, buildings and more importantly, huge dumps of
44 gallon drums which were in short supply worldwide after the war. The above shot is from the
Geoff Goodall collection. Immediately below is a fuzzy, but rare photograph from the Gus Grulke
collection showing -AKB at Eagle Farm in 1950. By then it was owned by Thiess Brothers Pty
Ltd in Brisbane, who were earthmoving contractors. Founder Leslie Thiess (later Sir Leslie) was
heavily involved in salvaging wartime equipment from the bases in Papua and New Guinea. Later
this Anson was owned by Jo Bjelke-Petersen who operated an aerial agriculture business when he
was just starting in up politics. He later became Premier of Queensland and was one of Australia
most colorful politicians . When -AKB was retired from a large scale dingo-baiting in the outback,
Jo flew it to his farm for children to play in. It had been burnt out by a scrub fire several years before
Geoff Goodall and mate dropped in for some of Lady Flo's pumpkin scones in the winter of 1975.
All that remained is seen in Geoff's image at the bottom of the page.